For crew, producers and DITs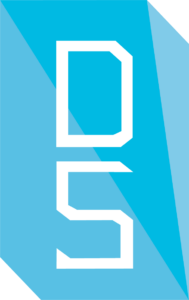 o/DAILIES lets you watch your movie in the making and at the same time helps you enhance your production workflow.
From filmmakers for filmmakers, o/DAILIES comes with top level support and firsthand knowledge of the problems and solutions on set.
Fast review: Discover shots by shooting date or scene number and enjoy our slate and speech block detection to help you quickly review and professionally analyze your footage.
Permission management: Set viewing permissions for each user, hide specific clips from some.
Automatically sync metadata: Our Silverstack links enable you to keep our database and the one from Silverstack in sync. Alternatively, export an ALE and import it with our uploader.
Reports: Our Silverstack links enable you to handle shooting day reports online: With your dailies as thumbnails, this automatic report and the invited recipient you can finally forget about sharing PDFs.
Silverstack link: Get a detailed list of your transcoding and offload jobs.
Silverstack link: Get notifications on your Silverstack transcoding progress and offload jobs on your mobile device.
Auto slate detection: Jump directly to the slate when playing a clip.
Speech block detection: Scrubb through the footage from speech to speech instead of a fix timed duration (as of now, only mobile).
LUT & waveform: Switch on the fly between LUT and a generated waveform clip.
GIF previews: Enjoy fast evaluation of all clips with our animated GIFs as preview.
o/DAILIES MacOS App
Uploads transcoded clips and metadata, manages projects and does also include the full playback capabilities of the mobile and web apps.
o/DAILIES Cloud Service
Web-browser-based service to view your dailies in browsers of all operating systems.
Manage projects and users.
How to set it up
Install o/DAILIES MacOS App
Create a project with Silverstack or via the app
Invite users (crew, clients)
Manage permissions
Verify the suggested file structure
Upload your clips to the o/DAILIES Cloud Server
How to use it
Login to our native app for MacOS, Android or iOS or use the web based interface at odailies.com to view, sort, filter and analyze your dailies.
To use o/DAILIES you will need an internet connection and subscription to the service available on odailies.com.
If the project you are working on already uses o/DAILIES, request your login credentials from your line producer or DIT.
Get o/DAILIES
Parts of o/DAILIES are free; for the main functionalities we offer weekly or monthly license models.
To test your workflow against o/DAILIES, you can create a free demo during checkout. This demo lasts 24h and is a full-fleshed o/DAILIES instance. If you're sure about it, you can upgrade your instance with a subscription.
Silverstack link
FREE
Metadata sync
Online mirror of Silverstack
Metadata & thumbnails sync
No dailies upload
Shooting day reports
Silverstack job push notifications
Unlimited projects
Professional support
No additional hidden costs
Weekly license
USD 82
Per week and project
Excl. VAT
Silverstack link
Unlimited video storage
Unlimited users
Professional support
No additional hidden costs
Monthly license
USD 296
Per month and project
Excl. VAT
Silverstack link
Unlimited video storage
Unlimited users
Professional support
No additional hidden costs
Roadmap
Bundle price for schools and DITs with fast-pacing productions
Script integration
Free text search for clips, characters, lines
…more to come