Speed is useless without control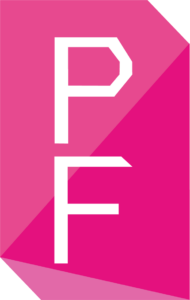 o/PHANTOMFUSE is a virtual file system for Vision Research high-speed cameras such as the Phantom Flex4K®. It automatically detects plugged in CineMags® and mounts them as external storage device.
Media acquisition
Use o/PHANTOMFUSE with established media acquisition and data management workflows like Pomfort Silverstack.
Multiple cameras
Its built-in intelligent reel counting system keeps track of multiple cameras.
Format CineMags
To save precious time on mag changes, you safely erase the CineMag in a CineStation®.
Remote clip access
Access clips in your color grading application while the CineMag is still in the camera.
Reel naming
Industry standard reel and clip names are created automatically
Double-checking
o/PHANTOMFUSE will cover your back by double-checking for backups before erasing.
Benefits
High performance
Access to CineMag files via Finder or any other program
Transcoding directly from CineMag
Automatic reel names
Industry standard file naming
Defect pixel fixing
Safe CineMag erasing function
Prepare CineMag disk for backup
Connect via 10G or 1G Ethernet connection to computer
Start o/PHANTOMFUSE via your menu bar
Open files in Finder or in any other program
Prepare CineMag disk for backup
Connect via 10G or 1G Ethernet connection to computer
Start o/PHANTOMFUSE via your menu bar
Open files in Finder or in any other program
Operation instructions
o/PHANTOMFUSE is operating as a background service and as such is almost invisible. A symbol in the MacOS menu bar indicates that o/PHANTOMFUSE is running. This symbol also gives access to all settings, including reel naming, erasing and unmounting CineMags.
When you insert a CineMag in your CineStation, it will be mounted automatically like any other external storage device. For copying files, we recommend the use of professional media acquisition systems such as Pomfort Silverstack.
In cooperation with these programs, copying .cine files with checksum verification is now finally possible and we highly recommend using it. Having this added security was in fact the major reason we created PHANTOMFUSE for our internal use.
System requirements
Any 10 GbE interface which is not based on an Aquantia chipset will work. Sadly this means you will not be able to use the internal 10 GbE interface of your Mac Pro, iMac Pro or Mac Mini. For more information please check our help docs on this subject.
The following components have been tested by our partners and phantom technicians.
Tested components
Phantom Flex4K and Flex
Phantom VEO 4K and 640
Phantom Ultrahigh-speed v26401
CineStation IV and B
macOS 10.13 – 13
On macOS >= 12.6 most 10GbE interfaces are finally supported. Including the ones integrated in the Mac Studio and Mac Mini.
Sonnet Twin10G
Sonnet Presto
ATTO ThunderLink® N3 3102T
ATTO ThunderLink® NT 2102
SANLink2
1. Other VEO and v-Series should just work as well.
Get o/PHANTOMFUSE
We offer two license models. You can choose between a yearly subscription and a project license.
Yearly subscription
US$ 599.–
for 1 year / US$ 399.– renewal
License period of one year starting from date of purchase
Renewal of license can be canceled at any time
Get new updates automatically
Valid for 2 machines
Free email support
For all who want to use PHANTOMFUSE over a long-term period. The yearly subscription is ideal for camera owners, DITs, or full-time Phantom® camera operators. The license will be renewed after one year.
Project licence
US$ 89.–
valid for 7 days
Valid for 7 days from purchase date
No automatic renewal
Get automatic updates
Free Email Support
For those who need PHANTOMFUSE only for a short time or a single project. This license is valid for 7 days.